Get One-on-One With the Adobe Photoshop Product Team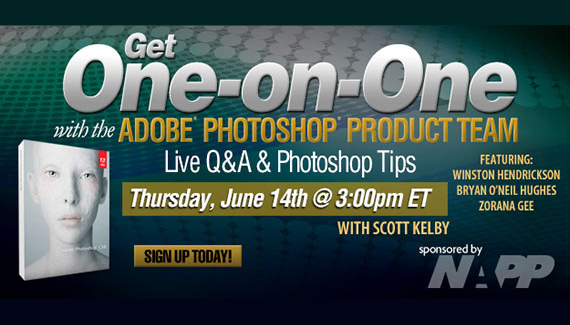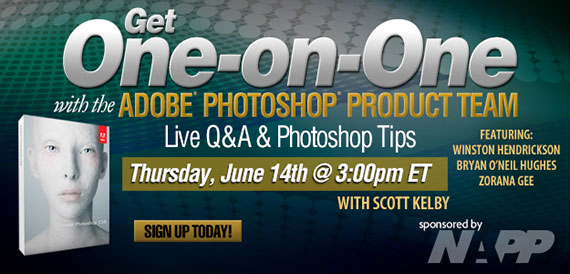 NAPP is pleased to invite you to an exciting event happening with the Adobe Photoshop Product Team. They're visiting Scott Kelby at NAPP headquarters on June 14th for a FREE live webcast to answer your questions and teach you some new Photoshop tips. You'll be able to submit questions via the live blog during the webcast.
Please register for this webcast and we'll send you an email reminder of the event, plus you'll be automatically entered for a chance to win some cool prizes.