Adobe Announces Major Creative Cloud 2014 Release and New Plan for Photographers

Today, Adobe announced 14 new versions of Creative Cloud desktop applications, including Adobe Photoshop CC, Adobe Illustrator CC, Adobe Dreamweaver CC, and Adobe Premiere Pro CC. This release also includes new mobile apps to improve connectivity, as well as a new Creative Cloud Photography plan.
Photoshop CC 2014 includes the addition of two motion blur effects: Path Blur and Spin Blur. Both effects create a sense of motion, with Path Blur allowing photographers to adjust the blur along a path and create multiple blurs to isolate the subject and create dazzling effects. Spin Blur enables photographers to apply a spinning motion to objects, such as the wheel of a car.
Focus Mask allows photographers and retouchers to create portrait shots with a shallow depth of field by automatically selecting the in-focus area of an image for headshots or objects, separating the subject from the background. Content-Aware has been improved with new technology that blends areas containing gradients, such as skies. To assist these new features and improvements, Adobe improved the Mercury Graphics Engine, which upsamples images up to 15 times faster to create fluid motion blurs.
Other new Photoshop CC 2014 features include:
The ability to link smart objects and share them across multiple documents
Changing the visibility, position, or appearance of one layer and syncing to see the change reflected in Layer Comps
Smarter Smart Guides allow users to get the exact distance in pixels between objects
Access to select Typekit fonts from Photoshop
Discover new fonts
Along with the major Creative Cloud update to Photoshop and 13 other apps, Adobe also released a new Creative Cloud Photography plan that costs $9.99 per month. This plan includes Photoshop CC and Lightroom 5, cloud storage, and two mobile apps: Lightroom mobile (for both iPad and iPhone) and the new Photoshop Mix.
Lightroom mobile users can now add star ratings to photos, customize the sort order, as well as make nondestructive edits using smart preview technology. Edits, ratings, and metadata changes automatically sync back to the Lightroom catalog on the desktop, and you can view them on any Web browser at http://lightroom.adobe.com.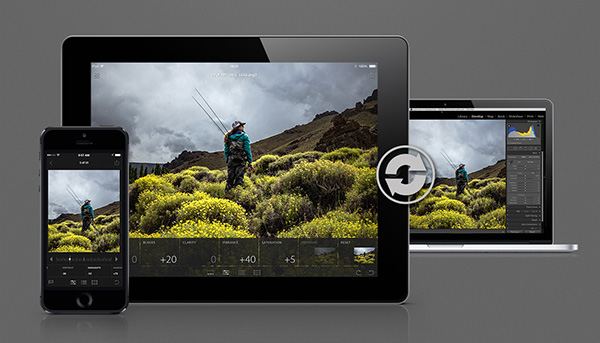 The new Photoshop Mix provides users with a connected mobile workflow to the Creative Cloud. With this powerful new app, users can open Photoshop documents; isolate individual layers from PSDs and images from Lightroom mobile; apply looks; create advanced selections and masks; and access advanced Photoshop features such as Upright, Content-Aware Fill, and Camera Shake Reduction. After edits are made, you can export the layered and masked composition to Photoshop CC for additional edits on the desktop. You can then share your work or save it to a Photoshop document.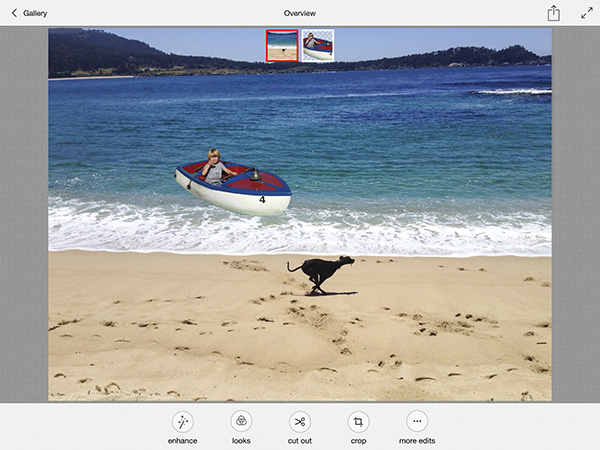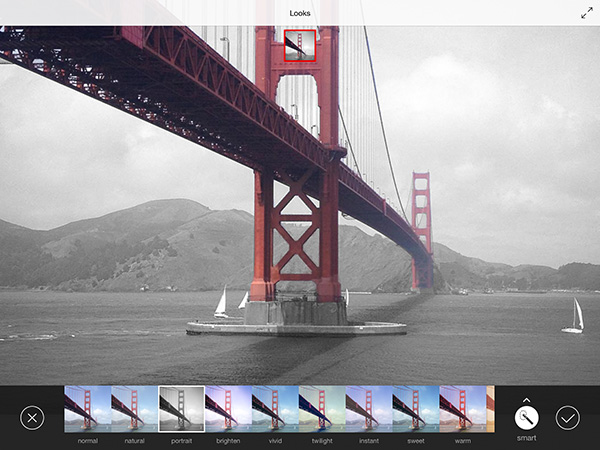 Photoshop and photographers didn't get all the attention, as Adobe released new mobile creativity apps to connect the Creative Cloud to mobile devices. Creative Cloud for iPad and iPhone allows Creative Cloud members to access and manage their files and assets from their mobile devices. Creatives will enjoy Adobe Sketch, a social sketching iPad app for freeform drawing. It features a graphite pencil, ink pen, blending markers, eraser, and other essential drawing tools. Adobe Line is an iPad app for precision drawing and drafting. Line re-creates drafting and combines organic drawing with straight lines, French curves, and shapes that can be drawn in plan and elevation views, or in perspective. According to Adobe, Android versions of the mobile software are in development.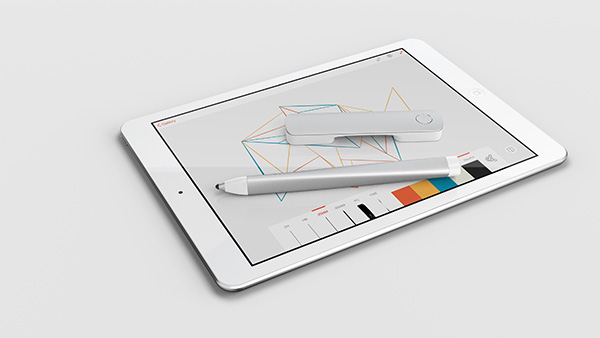 For more information, visit www.adobe.com.
To dive in and begin learning all the new features immediately, KelbyOne created the Creative Cloud Learning Center. Anyone can access these most comprehensive tutorials at http://kelbyone.com/cc-resources.