Introducing Wacom Intuos 5!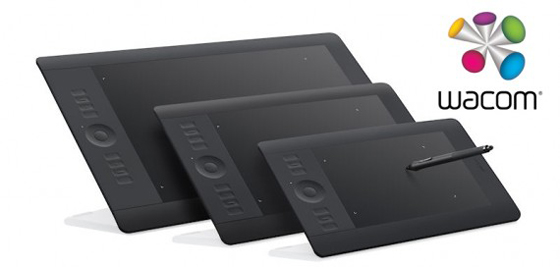 Well as you may have heard, today Wacom announced the newest version of the Intuos line with Intuos 5 Touch. Yes, touch. IN a world of touch screen and the emerging world of gesture based interfaces it was inevitable that such a thing would make it into this professional series of tablets. True the touch feature are also in the Bamboo series but with the Inutos 5 you get that much more. Not only does it respond to the default gesture in the OS but you can also program specific gestures like you would program an express key. So you can switch between applications with a swipe of your hand. Not forgetting of course the pen itself. The pen style is pretty much the same as the Intuos 4 and it also backwards compatible. It will also work on a Cintiq. So if you have both a tablet and a Cintiq at your workstation then you don't have to change pens to go to one or the other. The tablet itself has been redesigned and is now a flat black finish. Almost has a rubbery feel to it! The LED labels are gone but the express keys and touch ring are still there. There is a feature that lets you call up a heads up display to see what the button are set to. At first I wasn't feelin this but it is actually better because your eyes don't have to leave the screen. They come in small, medium, and large sizes and all are also wireless capable. You have to buy the wireless accessory separately and is around $40. Instead of bluetooth the wireless component plugs into the tablet and then it has a small USB dongle that plugs into your machine.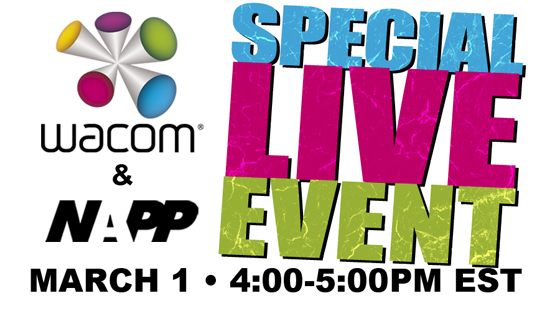 To see all this in action be sure to check out the LIVE webcast today over at KelbyTV.com/onair. Join Corey Barker and Pete Collins and special guest Wes Maggio, Senior Evangelist from Wacom as they introduce you to the new Intuos 5 and share tips and techniques on how to get up and running quickly with your new tablet. This show is not to be missed because we are gonna have some very special guests, we will also be revealing details on how you can win your very own Intuos 5. See you there!