Share Your Incredible Makeover For A Chance to Win Big!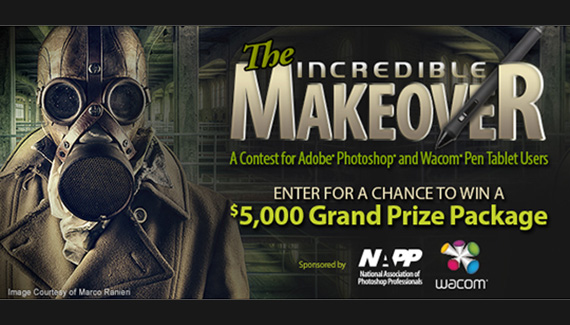 There's no doubt a lot of work goes into translating one's creative vision into reality. But Photoshop and a Wacom pen tablet definitely help make it easier to bring your concepts to life.
And now NAPP and Wacom are giving you the opportunity to share one of your incredible makeovers with the world for the chance to win a grand prize valued at $5,000, as well as have your work featured in an upcoming issue of Photoshop User magazine.
To enter "The Incredible Makeover" contest, simply submit a before and after image of your greatest hit no later than July 31, 2012 and tell us how Photoshop and a Wacom pen tablet helped you transform your creative vision into a real-life masterpiece.
Along with a panel of NAPP and Wacom officials selecting the grand prize winner, we'll be bestowing a special People's Choice Award with the general public voting for their favorite submission!
Good luck!