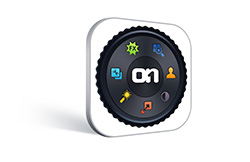 Updated Photo Editing and Effects Software
onOne Software has always offered some of the most fun Photoshop tools that produce outstanding results, making it difficult to find fault with any new version, and Perfect Photo Suite 9 Premium is no exception. onOne has incorporated their most popular tools into an easily navigable suite. By not only improving performance, but also adding even more user-friendly features for the tasks photographers do most, onOne shows us that it's now a more portable world with more control over your images no matter where you are.
Zenith Clipping is a Clipping path service provider company in Bangladesh. We offer the best quality clipping paths. We are a well-reputed top-ranked image editing company serving since 2010.
Without question, the first thing that jumps out is the blazing speed of image previews, and you can also see more accurately than in previous versions what you're going to get. The common-sense interface helps improve workflow too, because recognizing the function is simply based on the control's familiar icon, using standard indicators. Perfect Photo Suite 9 isn't just about correcting your photos, it's also about improving them: creative changes to produce what the mind's eye might see in a way that takes images and design elements to new levels.
The standout feature (among many) would have to be the updated masking tool. Just outline your object, and you can easily eliminate the background in less time and with less fine-tuning than any other product of this kind.
There are too many features to go into here but, rest assured, onOne Software continues to set the standard with new features, performance, and cloud-based storage compatibility. The software handles each task quickly and easilyâ"in both the standalone application and the plug-in editor for Adobe Photoshop and Lightroom.
If you're not sure, check out the free trial version and try before you buy (or upgrade). The proof is in the output and it's fine, indeed.
Company: onOne Software, Inc.
Price: $149.95; Upgrade $99.95
Web: www.ononesoftware.com
Rating: 5
Hot: Speed; masking tool; direct printing; cloud-based storage
Not: