Adobe Lightroom CC Learning Center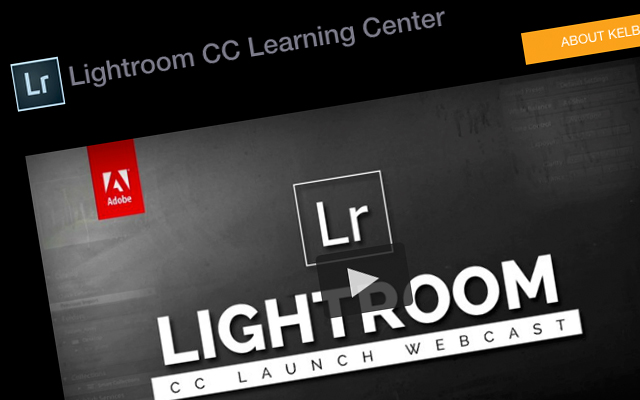 So many of you of course have heard about the big release of Lightroom CC yesterday and we were of all over it. Our very own Scott Kelby along with RC Concepcion did a total of 4 webinars yesterday covering all the new features and answering viewer questions along the way. Also we here at KelbyOne have put together a new comprehensive Lightroom CC Learning Center where you can get up -to-speed with the newest features in no time at all. You can also replay all of yesterday's webinars in case you missed them.
Also B&H Photo made a special deal, just for our viewers, through today only. A FULL-YEAR subscription to the Adobe Photography Bundle (Lightroom CC and Photoshop CC), for just $99.99. That is the lowest price I've ever seen. Here's the link (only good thru Wednesday, April 22). Thanks B&H!
You can also learn more about Lightroom over at KelbyOne.com for a massive library of Lightroom, Photoshop, and photography training.