A popular trick for making selections of large areas (such as backgrounds) is to select part of the ...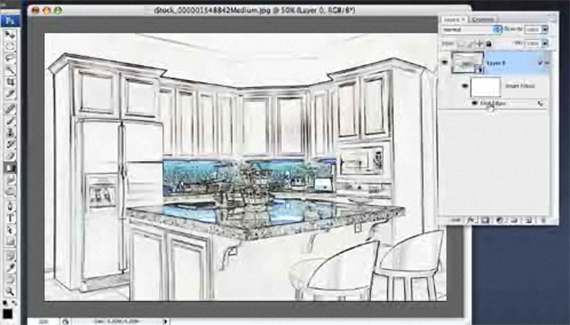 Using Smart Filters to achieve an interesting transition from a line drawing to a photo.
This week's selection is the Photoshop Finishing Touches book by my Canadian colleague Dave Cross. This book shows ...