Photoshop's Replace Color adjustment is a quick and efficient way to swap one color for another.
In this step-by-step tutorial, I'll show you how to quickly change the red design of the skateboard and turn it into a vivid lime green design.
Step 1
Start by going to Image > Adjustments > Replace Color. Tap in the image to select the color to replace — I always begin with the purest part of the color. Fuzziness sets the tolerance of the Replace Color mask. Set the hue you're changing to with the Hue, Saturation, and Lightness sliders.
Step 2

Next, choose the eyedropper with the plus sign to add to the selection. Tap on any remaining red areas to change them to green. (If you accidentally click in a spot you don't want to change, hit command/control-Z to undo.)
Step 3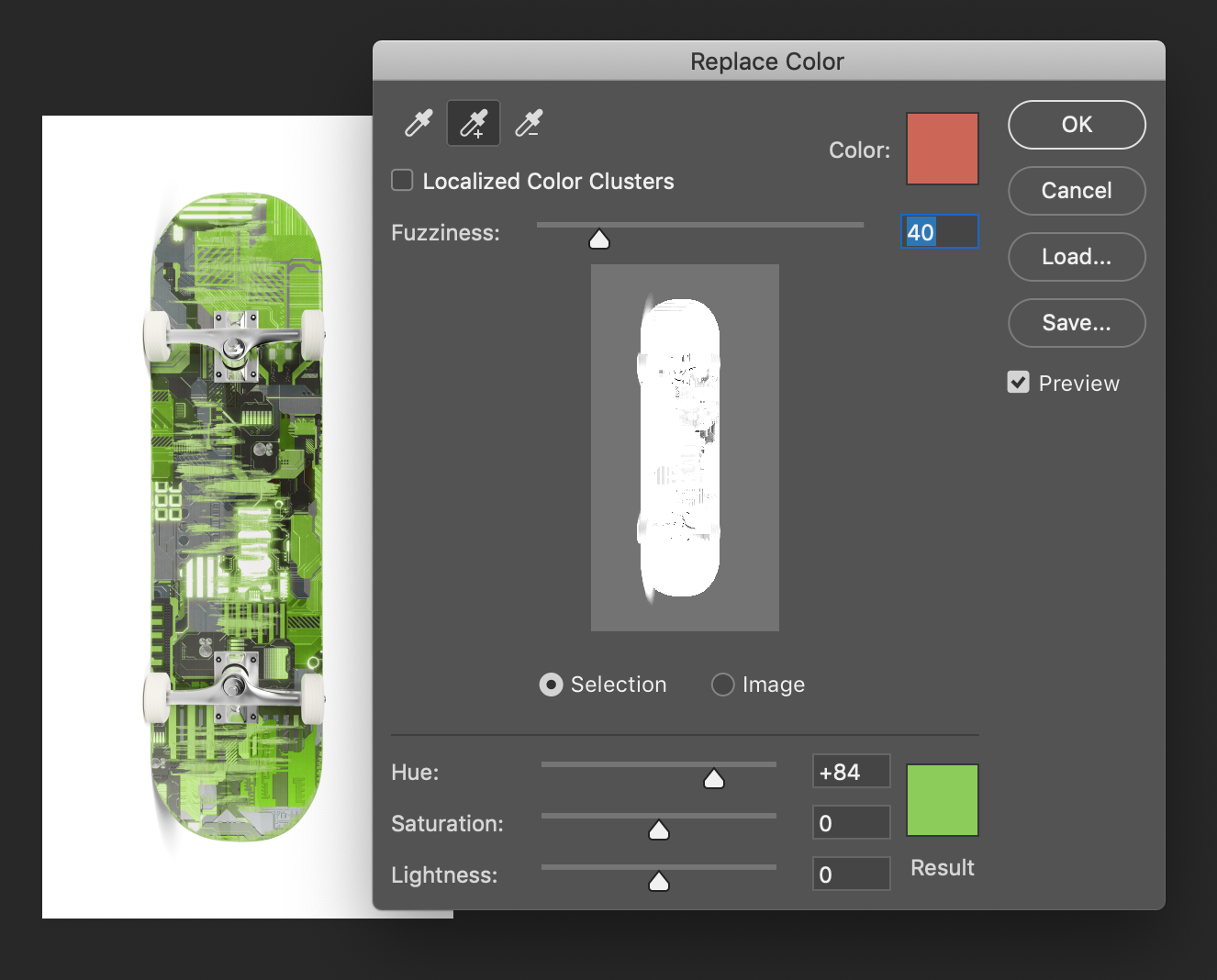 When you're finished selecting all the red that needs to be changed, hit the OK button. Save under a different name (green_skateboard.psd) to keep both the red original skateboard and the replaced color boards.
Want to learn more quick photoshop tricks like this one? Head on over to KelbyOne where you can find classes on anything from blending to mastering selections to advanced compositing and more. 
Here are a few of my personal favorite online photoshop classes: 
20 Super Quick Photoshop Tricks You Can Try Right Now with Unmesh Dinda
Mastering Selections in Photoshop with Glyn Dewis
Creative Color Grading in Photoshop with Gilmar Smith