Tuesday Tips & Peachpit Book Giveaway!
I figured I would spice things up this Tuesday by talking about something that I think people don't really use all that often as well as give you a chance to win a couple of free books while you're at it!
Scott Kelby covered the "Cinematic Crop" over on his blog this morning, and I think it's down to be a hit. This got people thinking about how to be able to set ratios when cropping in places like Photoshop.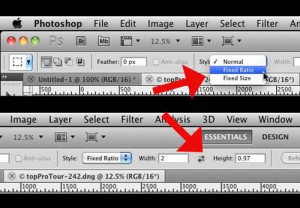 If you want to use a specific perspective, i'd recommend using the Marquee selection tool. From there, you can click on the dropdown in the Tool Options and set it to Fixed Ratio. Once that's set, type in the ratio that you are looking for there and make a selection. Once your selection is complete, click on Image>Crop and you're done!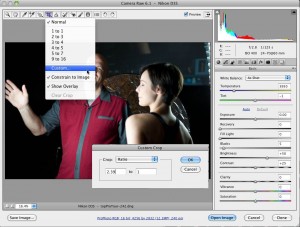 Doing it in Camera Raw
You can also take what you've learned there and apply it to images inside of Camera Raw. You'll notice that there is a crop tool at the very top of Camera Raw. If you click on the dropdown for it, there will be an option called "Custom". This will bring up a dialog box where you can specify the porportions that you need for your image. Click and drag to crop and you'll notice that you will always be at the right proportions!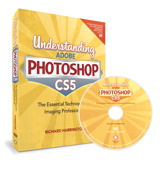 A Book Contest!
Now, our friends over at Peachpit have been really cool about getting us a copy of Photoshop for Video as well as Understanding Photoshop CS5 by the inimitable Richard Harrington. How about we do a quick contest to start drumming up more interest for planet. Leave a comment on the blog here and we'll select one at random on Friday morning. We'll announce the winner of it during the next contest! (but obviously we'll tell the winner, they won)
Thanks for stopping by! We'll see you all back here tomorrow!